🔵 Watch the full episode: https://ept.ms/TheHiddenEliteYT 🔴 50% OFF Now👉 👉 https://ept.ms/EpochTVAnniversaryYT_ 🔵 Watch Dr. Robert Malone's New Film:
https://ept.ms/HeadwindDrRobertMaloneYT 🔵 Watch more:
https://www.epochtv.com This video memoir of CIA contract agent and underworld figure Chauncey Marvin Holt chronicles his career in the twilight world of bootlegging, bookmaking, gunrunning, money laundering, espionage, and assassinations. Made one week prior to Holt's death, this recording provides his account of the evidence of a renegade covert network that has exerted an untold influence over U.S. policy, including the assassination of former President John F. Kennedy. He details the preparations for a coup d'état on November 22, 1963, reveals why Holt and a team of CIA operatives were in Dealey Plaza that day, and explains the presence of the mysterious "three tramps" picked up behind the grassy knoll after JFK's assassination. –
⭕️Sign up for our newsletter to stay informed with accurate news without spin. 👉https://newsletter.ntd.com. If the link is blocked, type in NTD.com manually to sign up there.
–
⭕️ Get NTD on TV 👉 http://www.NTD.com/TV ⭕️ Download EpochTV Ebook for free👉 https://ept.ms/EpochTVEbook_ –
⭕️Subscribe to our new YouTube channel 👉https://www.youtube.com/channel/UCjz-4y6ts-VF2KSQX-jsnVg?sub_confirmation=1
–
⭕️Support us in our fight against censorship: https://donorbox.org/ntdtv
–
💎Save 10% off your next order with the code: NTDNews10
Visit https://www.shenyunshop.com?utm_source=NTDNews&utm_medium=youtube&utm_campaign=UCDrj0cP9ZQ7R9Qq_kZPpjKA_20220510&utm_content=top_link_to_syshop
Inspired by Shen Yun Performing Arts, Shen Yun Shop infuses tradition, good values, and artistic beauty into all of our products.
–
⭕️Watch us on Youmaker 👉 https://www.youmaker.com/c/NTD ———————
If you'd like to share our stories with friends, you can find those stories on our website: https://www.ntd.com/ ———————
⭕️BYPASS Censorship: Watch our videos for FREE directly on https://www.ntd.com
⭕️Watch NTD on cable: http://www.NTD.com/TV
–
💎Looking for real news that doesn't spin the facts? Try our sister media The Epoch Times digital for $1: http://ept.ms/EpochNews1
💎Sign the petition to investigate, condemn, and reject the Chinese Communist Party ▶️https://rejectccp.com ———————
⭕️Watch more: NTD News Today https://bit.ly/NTDNewsTodayFullBroadcast
NTD Evening News http://bit.ly/NTDEveningNewsFullBroadcast
NTD Business http://bit.ly/NTDBusinessFullBroadcast
How the Specter of Communism Is Ruling Our World http://bit.ly/SpecterOfCommunismSeries
NTD Featured Videos http://bit.ly/FeaturedVideosNTD ———————
Facebook: https://facebook.com/NTDTelevision
Twitter: https://twitter.com/news_ntd
Parler: https://parler.com/#/user/ntdnews
Telegram: https://t.me/s/NTDNews
Rumble: https://rumble.com/c/NTDNews
Instagram: https://instagram.com/ntdnews
Minds: https://minds.com/NTD
Gab: https://gab.com/NTDNews
MeWe: https://mewe.com/p/ntdnews Contact us: https://www.ntd.com/contact-us.html #CIA #espionage #JohnFKennedy Spooks, Hoods And The Hidden Elite | Documentary | Epoch Cinema | Trailer
———————
© All Rights Reserved.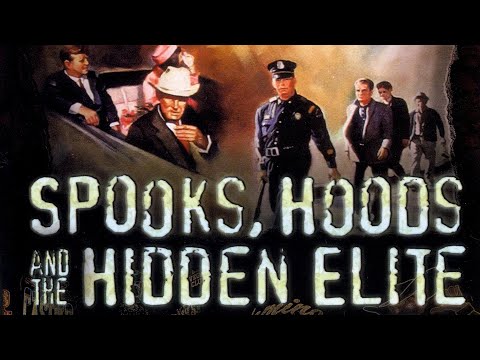 Source: https://www.youtube.com/watch?v=aTSDdn2R5R8